How to Limit Screen Time
Picture this: You are trying to make dinner for your family but your kids are wanting your full attention. In truth, that's not fully possible, so you hand over the Ipad or turn on the TV so you can finish cooking. While stirring the pasta to avoid it getting burned, you think to yourself, "Is there a better way to do this?" Health experts say that screen time for kids is at an all time high. It is recommended that parents and caregivers of children make reducing the amount of screen time children are exposed to a high priority! So, here at The Dating Divas, we came up with the best tips and ideas for how to limit screen time for your children, all while keeping your sanity!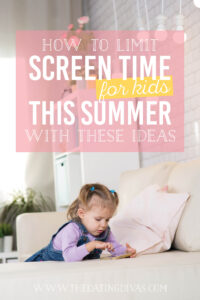 Screen Time Recommendations
Furthermore, health experts say that parents need to drastically cut children's screen time throughout the day. However, to stay within the recommended amount of  screen time, you first need to know what they are! The recommended screen time for kids ages 2-5 is one hour per day. For kids ages, 5-18, screen time recommendations are two hours a day. But, why do we need to limit the screen time for our children in the first place? Research indicates that children are exposed to the blue light that comes from screens when used continuously. This can hinder their ability to fall asleep. Additionally, lack of sleep can contribute to obesity, which is a major health risk. Now that you know the screen time recommendations by health experts, read on for tips on how to limit them!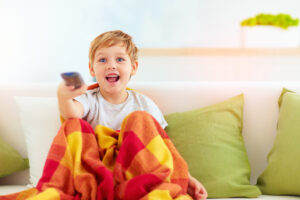 Limiting Screen Time for Kids
You may be asking, "How do I limit screen time consistently?" Well, using apps that help set limits on screen time, a chore/sticker chart to earn screen time, and setting up playdates is a great way to start! And, when you don't know what other crafts or games to play, encourage your children to play outside and have face-to-face interactions with their peers! Of course, it's much easier said than done, right? To help get you started, here are a few amazing resources to help you limit screen time for your kids.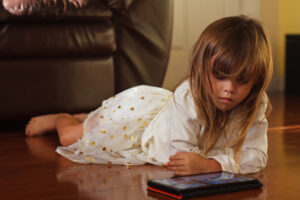 Summer Activities
Limiting screen time for kids can be difficult, but always try your best to make the alternative fun! Now it's time to bring on the best summer activities to help you limit screen time for kids! First, take out the snow cone machine, the hose, and get ready to make a splash this summer! Below you will find the best like of ideas for things kids can do instead of being on screens.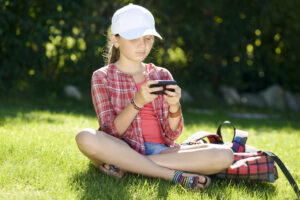 Looking for more ways to keep your kids entertained this summer? Go check out our Family Fun Night Ideas and Backyard Scavenger Hunt.
Best of luck limiting that screen time!