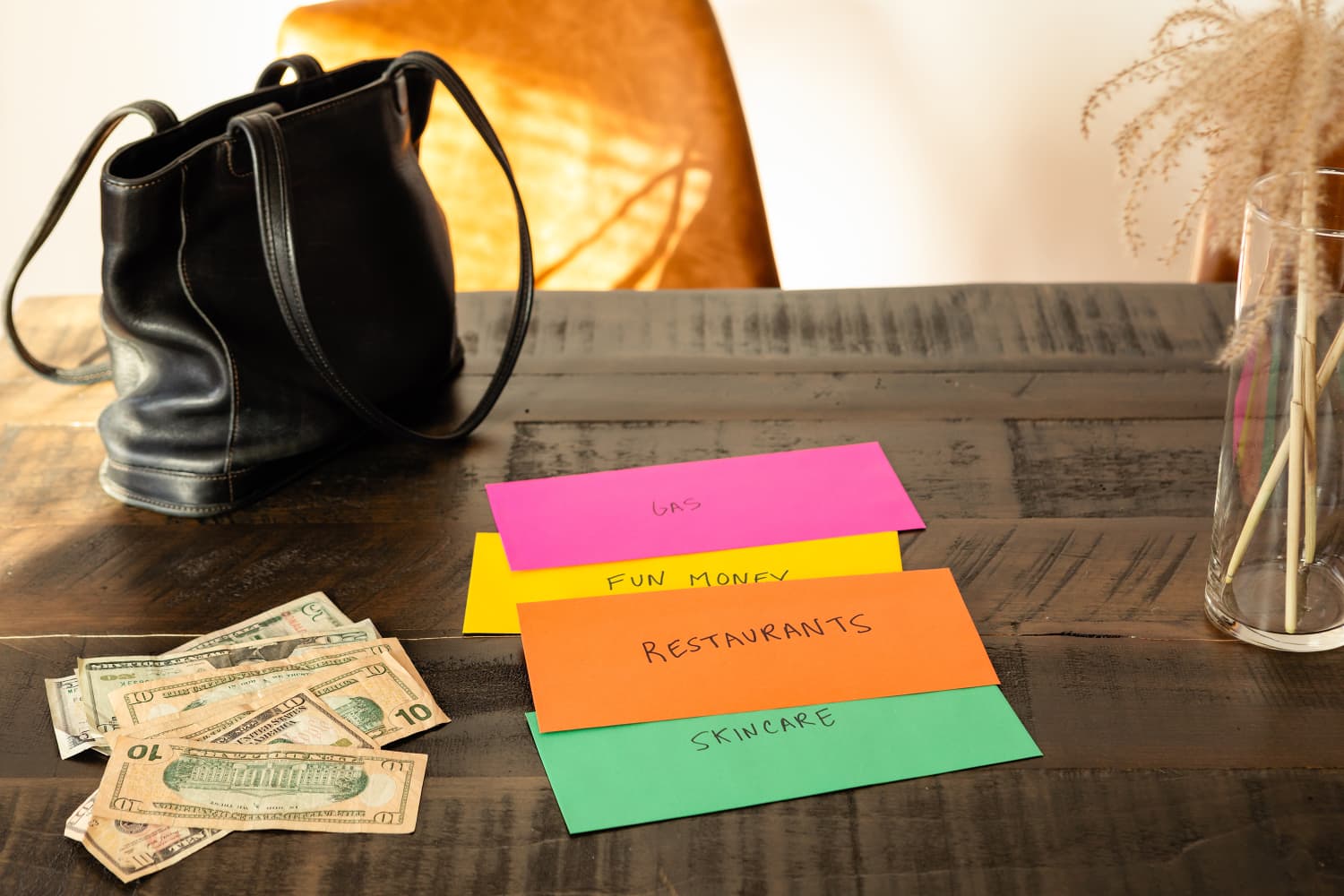 Spring cleaning: It's not just for pantries and garages. Your budget could likely benefit from some decluttering right about now, and your approach to money might need a little freshening up. 
To help, financial experts have shared their best tips for cleaning up your finances this spring, while also keeping in mind that the coronavirus is shifting how we're spending money.
Give your wallet a good clean-out
You've cleaned out your closet. Next, tackle your wallet, suggests Brittney Castro, a certified financial planner with Mint and Turbo. "Clear out any expired coupons or month-old receipts,"  suggests Castro, also the founder and CEO of Financially Wise, Inc., a Los Angeles-based financial planning firm. "You may even find unused rewards that you've accumulated for local businesses." Check the balances you have on gift cards, too. But don't be too quick to toss pre-paid credit or debit cards—you can use one as a "dummy card" when you sign up for free trials.
Streamline your streaming services
Even the most frugal money experts wouldn't dare tell you to cut all of your streaming services amid the coronavirus pandemic as we're hunkering down at home. But if your budget is tighter than normal, try freezing or canceling a service or two for a month. That way, you'll see which services you truly can't live without, Castro says. It could be you signed up for one of the streaming services to watch a show, and you've finished all the episodes and haven't been using it much since.
Get your financial documents in order
Whether you keep paper versions of your financial documents like insurance forms, tax returns, and account statements, or store them in the cloud, now is a good time to declutter, Castro says. If you're not sure which documents to hold on to, and which ones can be shredded or deleted, the Financial Industry Regulatory Authority (FINRA) has a helpful checklist that outlines how long you should keep various financial papers. For instance, you should keep tax documents for 7 years after you file in case of an IRS audit.
Write a money mission statement
You've already got a budget. Go one step further with a money mission statement, suggests Amanda Clayman, certified financial therapist and Prudential's financial wellness advocate. "Think about what kind of values you aspire to live by in your earning, spending, saving and investing," she says. "Do your choices reflect those values?" Delve into the emotional and psychological aspects of your financial life, too. Write all this down and think of some concrete ways your budget can align with your money mission statement, Clayman says. 
Set aside a time that you can regularly check in with your finances, reviewing your bank statements and uncovering areas of need and excess, Clayman says. Do you need to set up any reminders for when your credit card payments are due or when you should be transfering money into your savings account? Also, who says money has to be taboo? Enlist some support, Clayman suggests. "Whether you call it a money honey or financial fitness buddy, the idea is to team up with someone else for encouragement, support, and a kick in the pants if you need it," she says. You don't need to be working on the goal. Maybe one of you wants to pay down debt and the other wants to save $1,000 for a contingency fund. The idea here is to celebrate milestones together, Clayman says.
Re-do your budget with fixed and non-fixed expenses
You may have an income column and an expense column in your monthly budget. But go a step further and break out your fixed expenses that will remain steady, like your rent, car insurance, student loan payment, suggests Northwestern Mutual financial advisor Ashley Russo. Then, zero in on your non-fixed expenses like your grocery bills, entertainment, and gas. "I suggest tracking your non-fixed expenses on one card for 30 days," Russo says. "Are you spending what you thought? Do you need to cut back?" Awareness is key when budgeting, she says. Of course, amid the coronavirus pandemic, we're in unprecedented times which may affect our spending (more takeout and no travel, for instance), so this may be an exercise worth repeating once we return to normalcy.
Review your homeowners or renters insurance policy
If you've been working at home more during the quarantine, then you might have more expensive equipment at home, too, points out Kimberly Palmer, a personal finance expert at NerdWallet. "Make sure your current homeowners' or renters' policy covers any extra tech you have at home so if it's damaged or stolen, you're covered," Palmer says.
Clear out your mobile app balances 
If you have money sitting in Venmo or PayPal, consider transferring it to a high-yield savings account so it can earn more money, Palmer suggests. A NerdWallet survey found 68 percent of mobile payment app users say they've maintained a balance in their accounts. "The average balance is up to $287 before transferring to a bank account—and that money generally isn't earning any interest when it's just sitting there," Palmer says.